14.11.2010 – 31.03.2013
Today we said goodbye to Zed. We found him cuddleing with his brother in his hammock. He had a stroke yesterday, so being 13 days off 2 and a half years old, he didn't stand much chance of recovery.
Zed first came to us with his brother Trip. They were Pets at home rescues (no one wanted to buy them as they were to big) They were fully grown boys, but I don't think it was that what put people off. They both had bad eyes, cataracts, it never bothered them at all though. What stupid people they were, not wanting two beautiful pew dumbo boys originally called Kris & Kringle.
We named him Zed, as he always wanted to go to sleep. Wherever he was he would always find somewhere to sleep. He would even fall asleep while he was eating something.
When we first got the two boys they were always together, where ever Zed was, Trip wouldn't be far behind.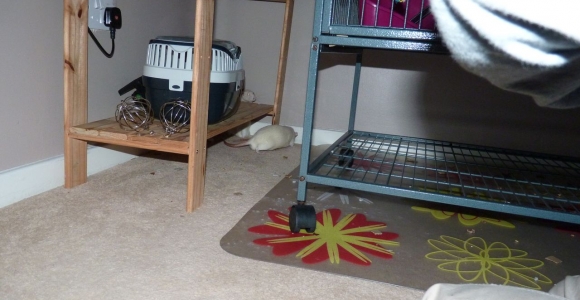 Zed & Trip meeting their new brothers, Chip, his tail is on the left and Twitch.

Zed was always a shy boy, not really wanting to come out of the cage. He would rather go to sleep, in the hammock with his brothers.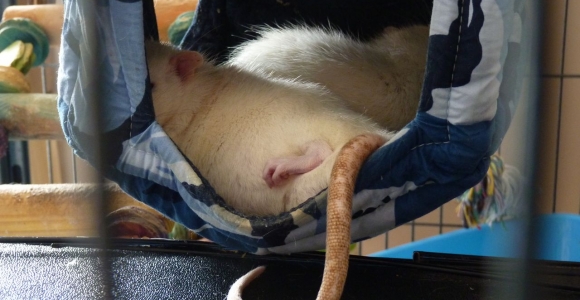 Whenever he was out of the cage, he would always find somewhere to hide.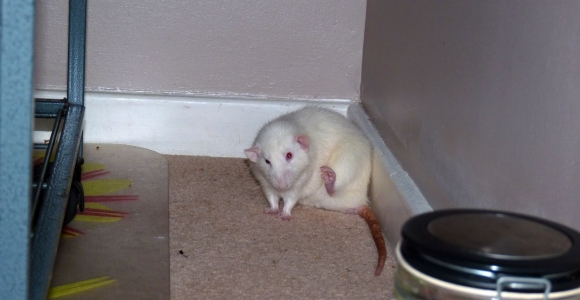 When Zed was just a couple of months old he had a bad stroke, as he was only about 2 months old, we didn't think he would pull through. He proved us all wrong and showed us what a fighter he was by almost reaching 2 and a half.
Zed managed to spend 3 Christmas's with us.
Zed snoozing on his 1st Christmas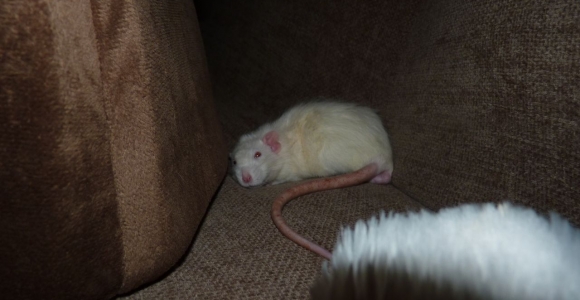 He always loved his fresh vegatables, so he loved his Christmas dinners.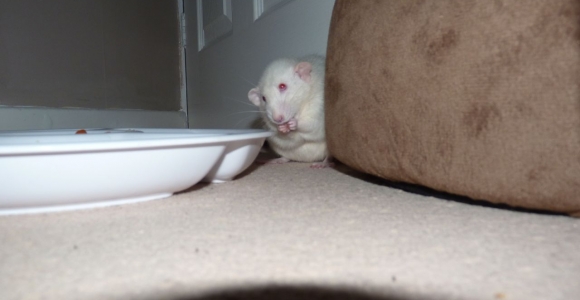 Zed loved his new Christmas hammock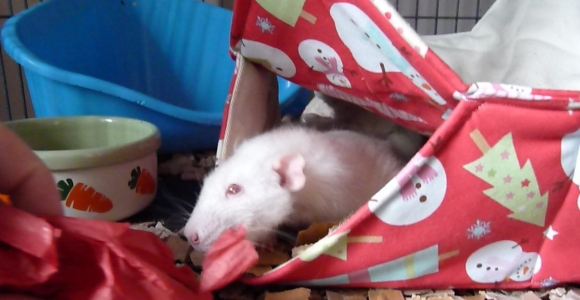 Zed always loved his pasta, whenever there was pasta about, Zed would find it and be munching away on it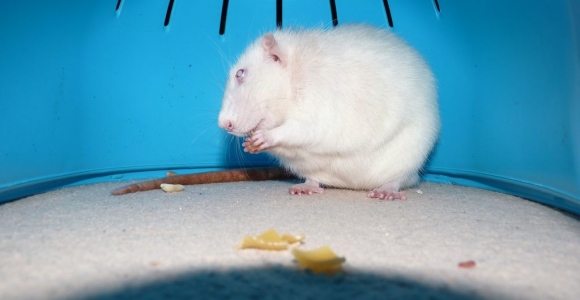 Whenever it was a ratty birthday, Zed always loved his cakes
Zeds stash of cakes on his & Trips 1st Birthday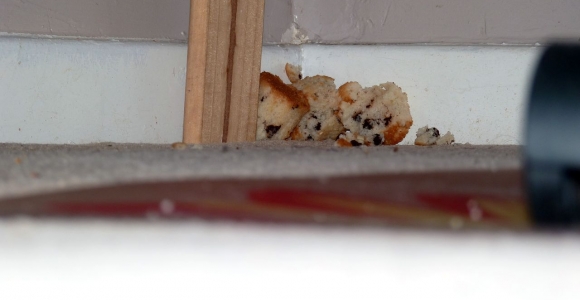 I loved how lovable the boys were together. Zed missed his brother Trip so much when he went to rainbow bridge without him.
Zed and Trip cleaning each other on their 1st Birthday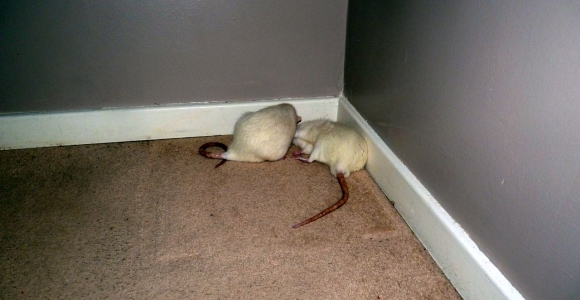 Have fun at rainbow bridge Zeddy Man, share out the yoggies we put in. You will be able to meet up with your brother Trip again, I'm sure he's missed you. We all love you, and miss you lots, you were our last dumbo rat. I'm going to miss giving those big ears a scratch.
Our lovely sleepy Zeddy Man