10.02.2013 - 12.04.2014
Sox went to rainbow bridge way to soon. She was just over 1 year old. She had a stroke a just over week ago, she almost got better, she then had another, which she never recovered. I'm sorry we put you in a cage on your own for a while, we just thought you needed to recover for a bit. We tried to get you better Sox, with the medicine, sorry it didnt work.
We called her Sox because she had lovely white sox and gloves.
Sox showing her socks and gloves.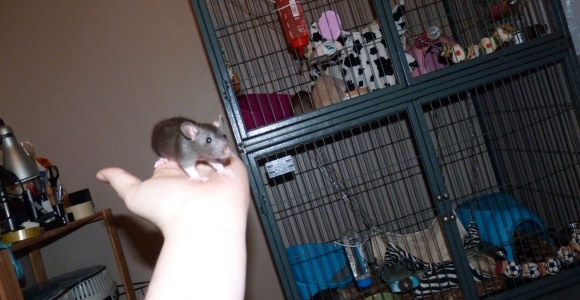 She had a big berkshire belly, which she loved being scratched. When we gave her a belly scratch she used to hold her feet really close to ber belly, as though she was really relaxed.
Sox's berkshire belly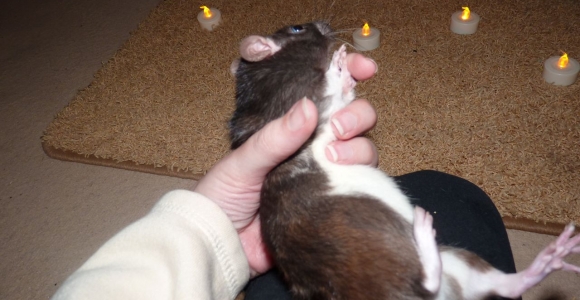 Sox was a monkey, whenever the cage door was open, she was out. Where ever she couldnt get, thats where she wanted to go. Whenever we were in the room and she wanted to come out, she would let us know, by rolling around the footballs like a little nutter. I think i will miss that most of all :( There's no one who does it like you Sox. Out of all the food she ate, i think her favourite was pasta, whenever the new food bowls went in, she would be munching her way through the pasta first. Whenever there was fruit or vegatables in the cage Sox would always be there, wanting her share.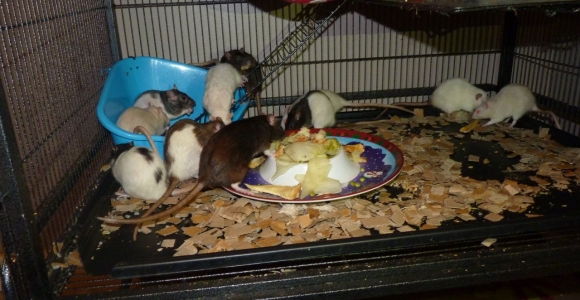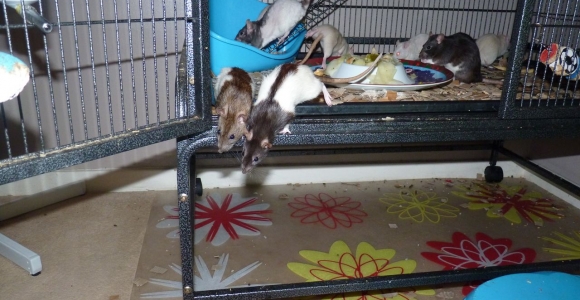 Sox loved lazing around in the hammock with her sisters, but most of the time she wanted to be out of her cage.
At halloween Sox was running around checking what was going on.
Sox with her sister Haze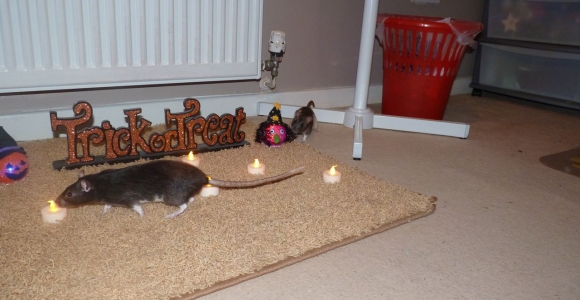 We only got to spend one Christmas with Sox.
Sox getting stuck into opening the presents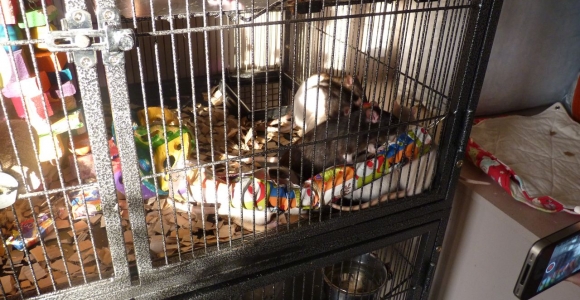 While all the other rats were eating their Christmas dinner, Sox wastrying to "leg it" as usual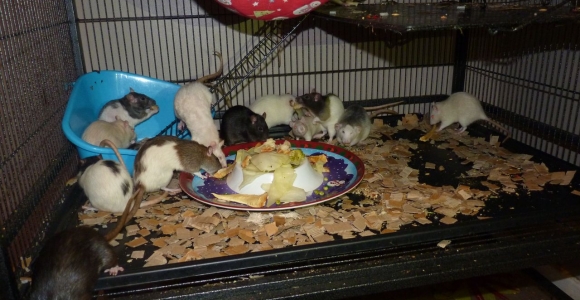 Sometimes when i see Bolt waiting at the cage doors, i think its you Soxy Have fun at Rainbow Bridge Soxy, all of our older ratties will all be waiting for you, you will only remember Smoothie & Brownie. You will be healthy and running around like a little monkey again. I know you will love the treats we put in with you. All the other rats miss you like mad, their big sister isnt there for a cuddle anymore. We never got to spend enough time with you Soxy, but the time we had, we won't forget. Thanks for being you Sox.
Our beautiful Sox