10.02.2013 - 08.10.14
We said goodbye to Fuzz today. She spent all morning with us, and went to rainbow bridge. She had a head tilt, so she had had a stroke and she had gone off most of her food. RIP Fuzzy
We called her Fuzz because she was a lovely fuzzy rex girl. When we first saw Fuzz we wanted her, she was tiny. We said we would have all her sisters too. Little did we know that there was six of them altogether. A picture of fuzz when we first got her.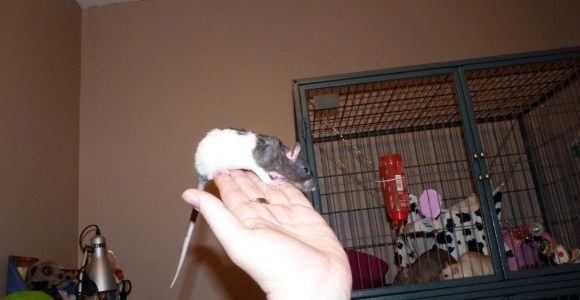 Fuzz was a lazy rat at times, she always loved cuddling up with her sisters, as her sisters loved her warm body to cuddle up to.
Cuddling with sisters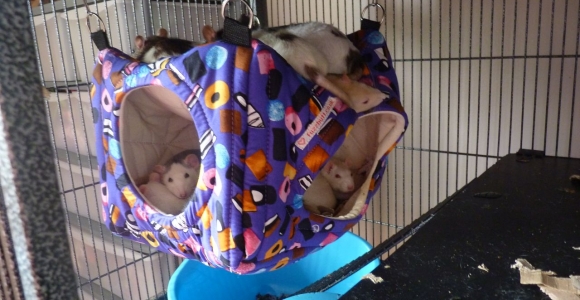 Fuzz - "Seriously, do we have to get up at this time?"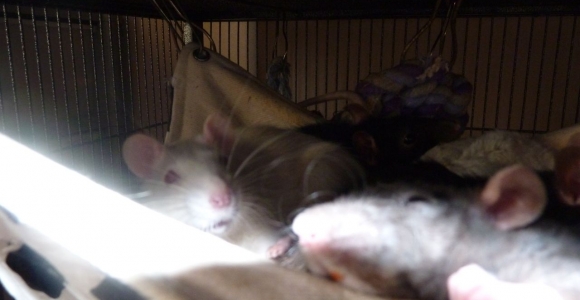 Fuzz's favourite spot in the cage has got to be the top pearch, she was always there balencing on it and chewing it. No one uses that now Fuzz :(
Looking back at the photos of Fuzz, she looked quite a chubby rat, she recently lost so much weight she was very boney. Fuzz enjoyed all foods but not so much recently.
Fuzz enjoying some cake at her 1st Birthday party.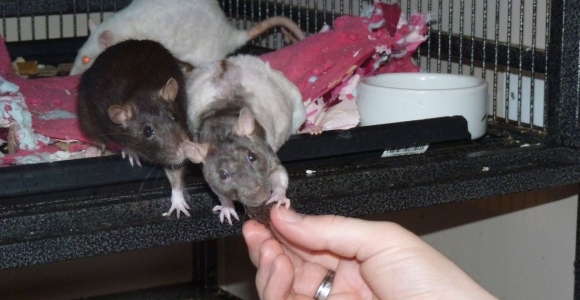 Fuzz was always red hot, as in temperature wise. By the time she was just over 1 year old she was almost bald, I dont know whether it was Fuzz grooming herself bald, or the other rats doing it for her.
A picture of Fuzz full of hair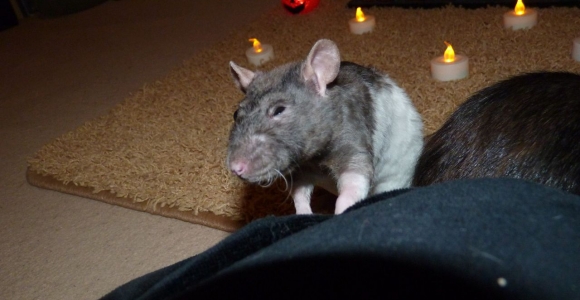 A pictre od Fuzz almost hairless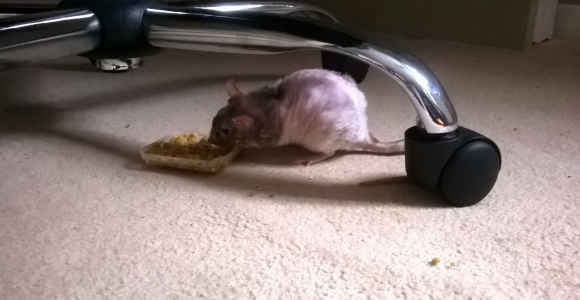 Fuzz loved coming out with all the other girls
Fuzz at halloween 2013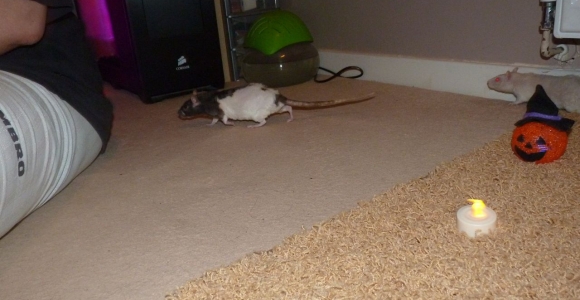 Fuzz would always chose to eat her food in the litter tray most of the time.
Here is a picture of her eating her Christmas dinner in her favourite spot.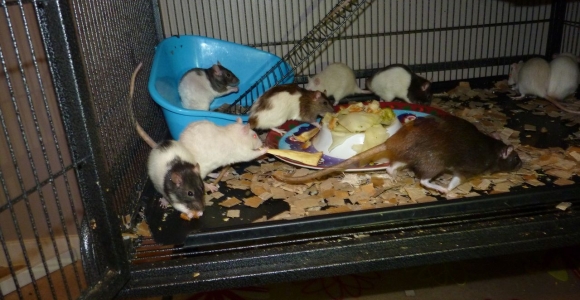 Fuzzy was always a lovely little rat, she wouldnt ever hurt a fly, we're all going to miss you Fuzz
Have fun at Rainbow Bridge Fuzzy Bear. We will all miss your fuzzless body to warm our hands up on. All your sisters will miss you to cuddle up to. They will probably make Mo bald now. You wont have a head tilt anymore, so you will be able to get around a lot easier.
You will meet all of our other rats who are already there. There are plenty of them. Tell them we love and miss them all. Sweet dreams Fuzzy