29/08/2011 – 04/08/2013
Today we said goodbye to our Whisker man. He hadn't been very well for a couple of weeks, we noticed he wasn't holding his food very well. We thought he had a PT. We kept him with us, as he was still eating his soft foods. He wouldnt eat anything yesterday, It was like he had given up. We are so sorry we were'nt with you when you left for rainbow bridge, big man.
Whiskers was a rescue rat from pets at home, we had him because somebody had left him on his own and homed all his brothers but him, so we tought he would be a good friend for Spike, as he was left on his own too.
Whiskers meeting Spike for the first time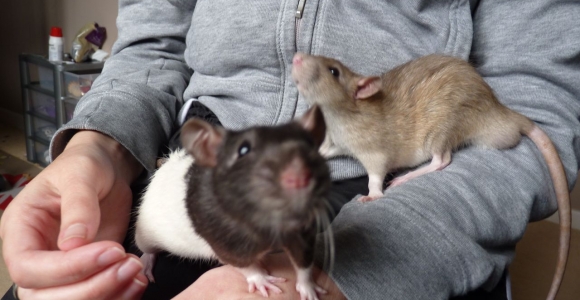 They both got on great for a couple of months until Spike started to pick on Whiskers, then started to bite us. Spike got neutured, but then Whiskers started to pick on his older brothers so we got him neutured too. Spike went back with his older brothers, Whiskers seemed as though he would never go back with any of them, as he seemed to prefer his own space. He didnt like any other rat going anywhere near his critter cage. We left Whiskers on his own, as putting them all together again, well i think their would of been a few open wounds.
Whiskers cage was always behind my desk, so whenever i was on my computer he would be there watching me eager to come out. He was like my little best friend, who was always happy to see me.
Whiskers had may different types of favourite foods, but the food he enjoyed most was birthday treats
Whiskers on his 1st birthday jumping into his cage with his treat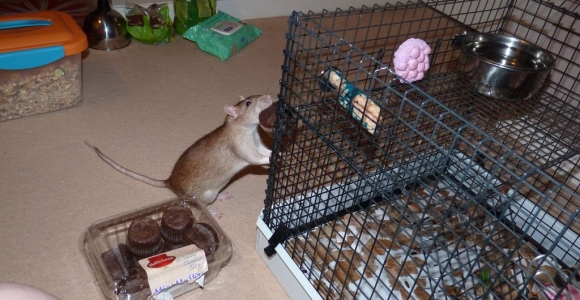 Whiskers has got to of been one of our biggest boys, he weighed around 800grams
Whiskers had a big white berkshire belly. He used to love his berkie scratches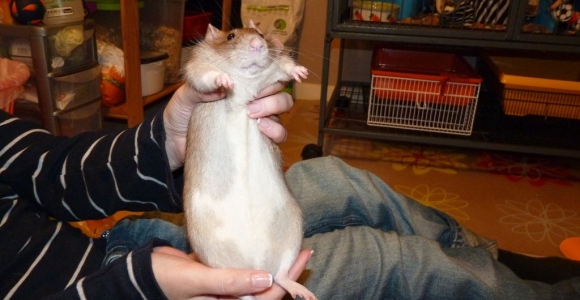 Altogether Whiskers spent two Christmas's with us. One with his older brothers Trip & Zed and one on his own.
Whiskers checking whats for christmas dinner.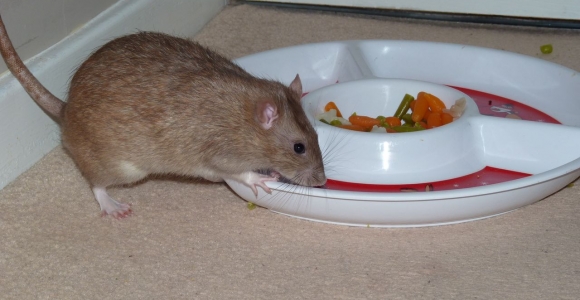 Whiskers in his New Christmas hammock

Whiskers often gave us kisses whenever we wanted them. He loved us as much as we loved him.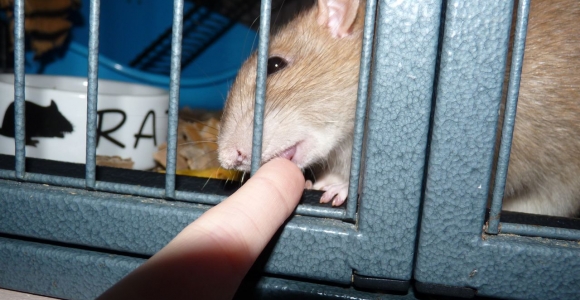 Throughout his life, Whiskers was quite a heathy rat, apart from twice when he had nuemonia twice. We soon sorted him out with some steroids, which he loved with his yoghurt.
Whiskers enjoying some yoghurt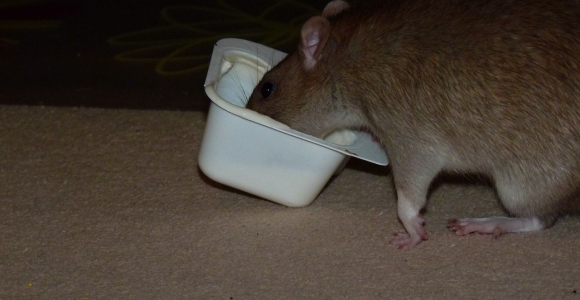 Can i fit down here? Halloween 2012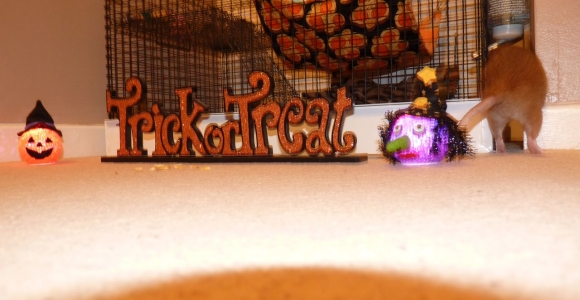 Whiskers noseing to see where the other boys were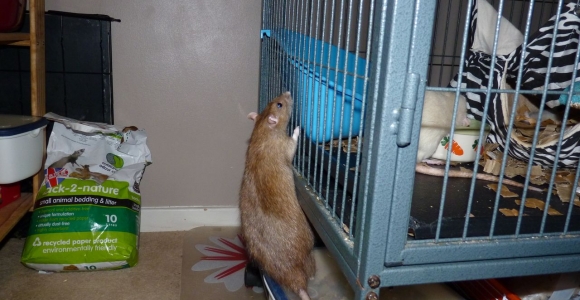 A few months back, when we found a lump on Spikes chin, we thought it might be a good chance to intro the boys again, to see if they could make friends. We did it over a week or two, but they became great friends again.
Spike and Whiskers eating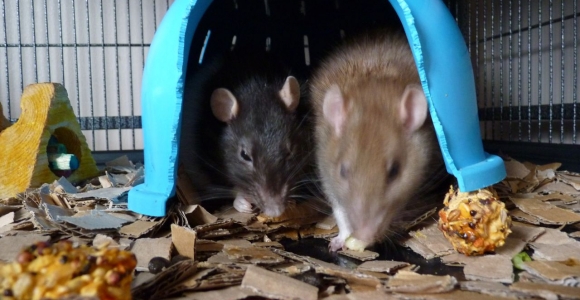 Once they were in the same cage again, i found them like this one afternoon.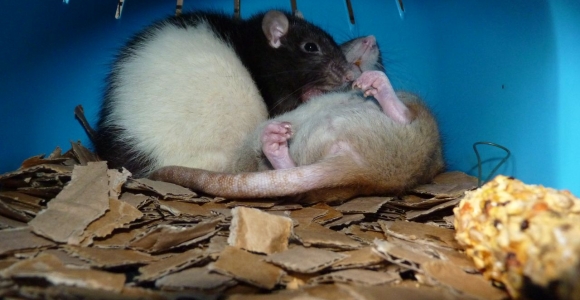 Once Spike had died we put Whiskers in with our girls, he got on great with them all
Whiskers would often go wherever he wanted. He chewed my electric blanket wire which was on my bed a couple of months before he left us.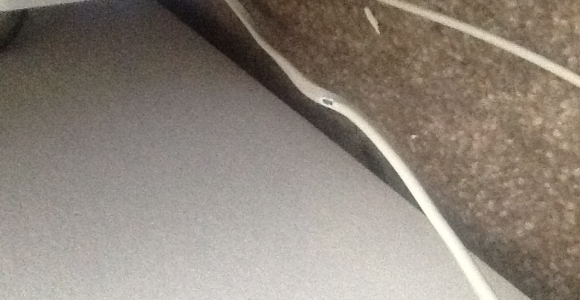 I'm sorry we kept you away from each other for so long Big Man
Have fun at Rainbow Bridge Whisker Man. I'm sure you have already met up with all of your brothers, reunited at last (cuddling at the bridge with Spikey). We will all miss your lovely little licky face. We love you Whiskers & we are missing you loads already. Share out your treats and tell all the other ratties we love and miss them.
Our lovely Whiskers