18/09/2010 - 04/01/2013
Early this morning we said goodbye to Ruffy. She hadn't been herself since we lost one of our other girls, Cocoa. She missed her a lot. She was always down the bottom of the cage on her own waiting for her. Wherever Ruffy was her partner in crime, Cocoa was always close by.
Ruffy originally came to us with three other girls from Jenna at HKM Stud, to go with one of our older girls (Nibbles) to keep her company. We went to pick up two girls, and ended up bringing four home :) Ruffy being a rex was a bonus.
Ruffy was 11 months old and had already had her first litter. She gave birth to 9 lovely babies, 6 bucks and 3 does.
We originally called her Ruffy because she didnt get on with our oldest girl Nibbles, she was a little bit rough when they played. Hense the name Ruffy
Ruffy was the biggest girl out of the four, she always loved her food. She loved all types of food, once the new food was put into the cage, Ruffy would be the first one down to raid the food bowl.
Ruffy enjoying some cake, at Nib's birthday.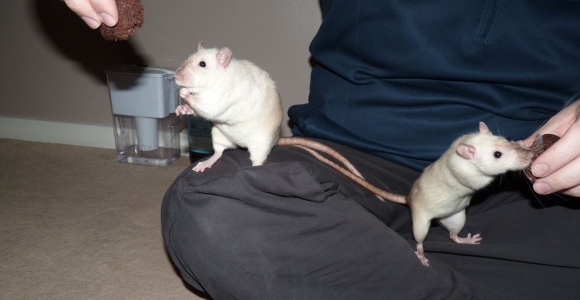 Ruffy running off with a yoggie - halloween 2012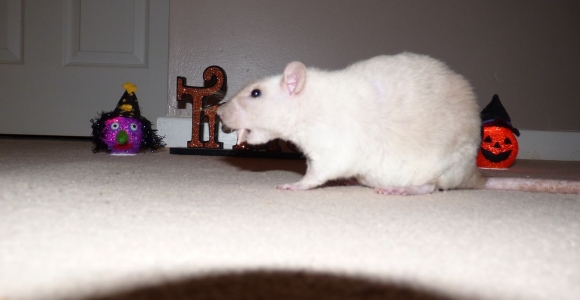 Luckily we spent two Christmas's with Ruffy. She loved her Christmas treats and she was always ready for her dinner.
Ruffy Christmas 2011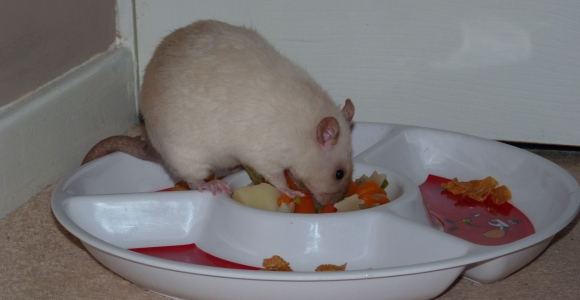 Ruffy checking out her new Christmas hammock 2012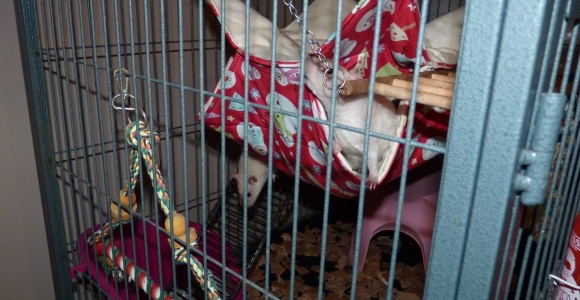 Over the time we had Ruffy she had changed quite a lot. From a rat that didnt really like human interaction, to a big softie who loved cuddles and spending time with us. Over the past couple of weeks, whenever we were by the cage she would gnaw at the bars so we would get her out.
Ruffy loved being around her sisters, she loved them all very much.
Ruffy with her sisters 2011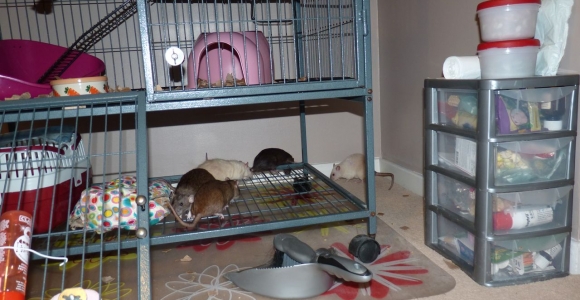 Have fun at rainbow bridge Ruffy girl. I love how you changed from a rough girl, into a fluffy softie. Share out the chocolate drops we put in, and there are a few more treats for you. Dont forget everyone here loves you and will miss you, as will me & daddy.
Our beautiful Fluffy Ruffy having her Christmas treat 2012