10.05.2013 - 16.09.2014
Tonight Paul found Berry behind the litter tray, as though she was sleeping. She had been quite chesty lately, but we thought she was getting better. Sorry the meds didnt work Berry. She was less than a year old
Berry was a beautiful silver fawn berkshire. I love silver fawns, its one of my favourites. This is one of the first pictures we got of Berry, She looks so small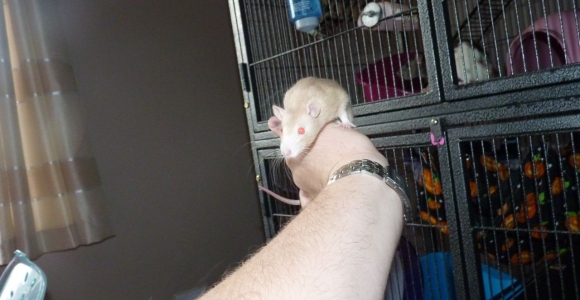 This is when we first bought the girls home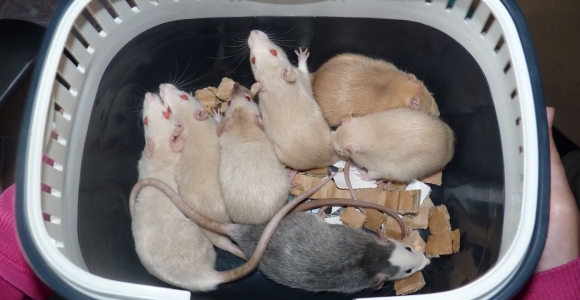 This is the only picture we have of her berkshire belly, i wish we would of took a better one, but we never knew you were going so soon. :(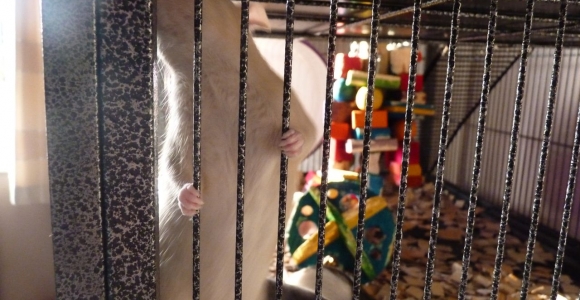 Berry was always a fast rat, a live wire, whenever it was time to come out, Berry would be one of the first rats on the floor. She didnt really want much human attention, she liked doing her own thing, when she wanted to.
Berry playing with the other girls on the floor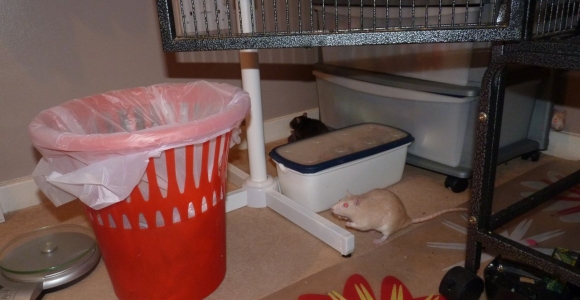 All the rats love playing in water, including Berry espcially when there was food involved.
Berry was a rattie rat, she loved spending time with her sisters , even it was just lazing about in the hammock, Berry loved spending time with her older sisters aswell.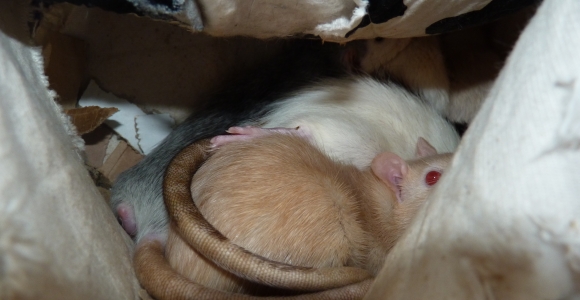 Berry loved spending time with her older sisters aswell.
Berry legging it when it was treat time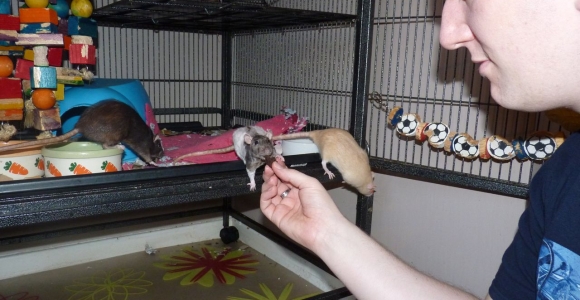 We spent one Christmas with Berry, she loved opening her presents and eating her Christmas dinner
Berry & Dusty getting stuck in to opening one of the presents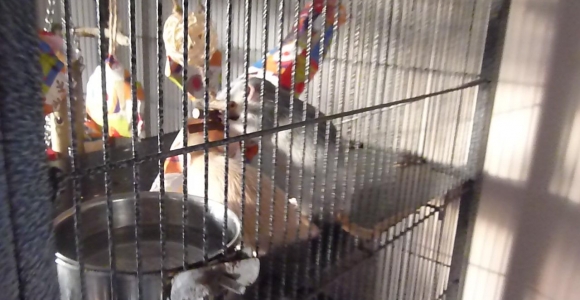 Berry coming to see what all the fuss is about, with her Christmas dinner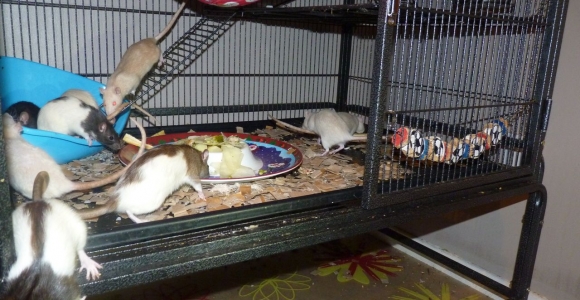 I dont think Berry had a particular favourite food, she just ate all foods. She especially loved cakes when it was the older girls birthday.
Berry coming to see where her share of cake was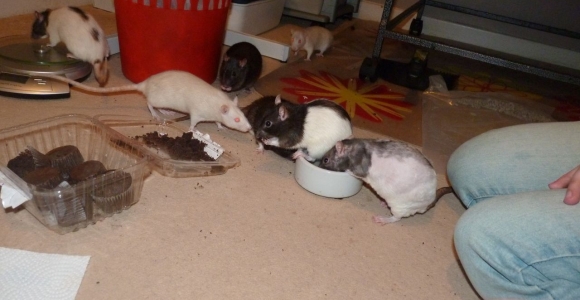 Have fun at rainbow Bridge Berry, you wont have a bad chest anymore and you will be able to breath easily again. You have gone way to soon. You never got to celebrate you first birthday with your sisters. :( You will be able to meet all of our older rats, they will all be waiting for you. We will all miss your sweet little face Berry. RIP Berry.
Our beautiful Berry